Finding your passion can be a scary thing. We're often told to pursue our passion when we are young and starting our careers. Often what happens is that we don't even know what it is. For some of us, we stumble into something we're good at and we're off to the races making a good income, starting a family, etc. Add a couple of decades at the daily grind and we're really wanting for "what's it all about?"
Elle Luna is a young refreshing designer, artist and storyteller. She paints and has had a successful design career working for places like IDEO, which helped Apple design the mouse. IDEO is like the Harvard for design.
In this fascinating video, which lasts for 40 minutes, she actually takes her "problem solving" ability or the design process to break down into four elements how to find your passion and pursue it. Got 40 minutes for yourself? Go ahead. It's well worth the time and then some..
Designers + Geeks: Find Your Must from Designers + Geeks on Vimeo.
You know what they say if something is moving along without any major hurdles - 'if it ain't broke, don't fix it.' But your marriage may not yet have reached its full potential. Believe it or not, you can change boring routines and improve your relationship.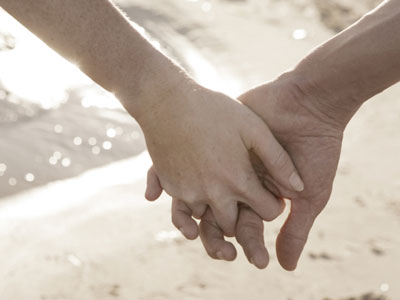 According to the field of interpersonal neurobiology, our brains are constantly changing. And that is impacted by how we interact daily. Loving relationships can alter the brain circuits that shape memories and emotions. Think about the immediate attraction when you first fell in love. This alchemy continues throughout life, and how we treat each other matters. Read More
"Things do not change, we do." Henry David Thoreau
This short statement is a call to action that labels us as personally responsible for the
directions our lives take. If life is different than we wish it to be, merely waiting for something to change is like hoping to complete a marathon while keeping our feet planted at the starting line. Any scientist will tell you that change requires action. Many people know that they want change, but feel as though they are stagnant, uninspired or even stuck. It is not uncommon to want change, but often we feel stuck because we have a muddled vision of what specific change will point us toward our desired outcomes. Read More
I had not noticed resilience in myself until I'd lived with illness for a decade. When I recognized it, I sensed this would help me create a satisfying life while living with chronic health problems.
When I became a parent, I wanted to nurture resilience in my children. I seriously believed that my daughters needed to SEE this behavior in me. This became a key motivator for me. Funny thing happened. I got better at being resilient to my health problems -- and other parts of my life -- with practice.
How you spend your time defines who you are. I try not to waste time — because I don't want to waste myself." Oprah Winfrey
Isn't that a great way to view one of our greatest resources? Time management could easily be called "Self Management". We all wonder where our time goes. Lose the focus or not take the time to gain clarity and you could wind up passing months or years not reaching your goals.
More Articles...